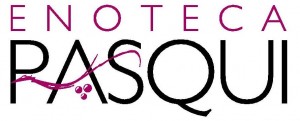 With about 100 labels of wine all belonging to the Province of Arezzo, the Wine shop PASQUI opened Saturday, Dec. 17 at Via Oberdan 61 Arezzo, where you can find local wines from the tuscan Province of Arezzo and attend an active cultural center, as well as hosting numerous meetings and events, exhibits works of contemporary art, offers tastings and book presentations.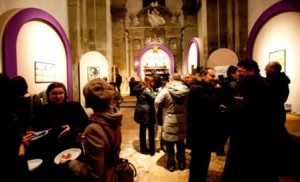 (A moment of the inauguration)
Point of sale labels of "Le Strade del Vino" (local public consortium for the promotion of local wines) the Wine shop "Pasqui" offers wines from all over the province: in one place you can find many manufacturers at competitive prices. A first step in a project for the valorisation of local products.
The land of Arezzo always produce excellent wines, including many productions including eight denominations of origin. The red wines are always known and appreciated white wines but also give great thanks to the expression of our land, the sun and the passion of those who have it by the cultivation and production.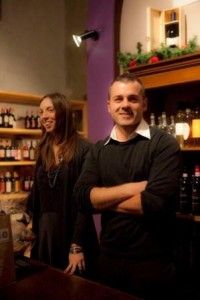 (Pasqui Mario, the owner)
The location is very suggestive: in fact, the wine bar is located in the former Church of Our Lady's Cathedral, built between 1596 and 1606 and restored by the present owner of the Superintendent under the direction of Arezzo. Vasari himself recalls the beauty and it is certainly an opportunity to enjoy a piece of our city for so long remained hidden.
For the inauguration of the paintings are also exhibited by Antonella Cedro, Arezzo artist for years working on the preparation of canvases and paintings that experiment with techniques and materials with a surprising result of excitement, color and energy.
Over the next month will host the Enoteca other authors and events.
Photos: Annalisa Savoca / Vaegas