"Tango Aperitivo" at the new concept store "I love Shopping" Saturday, February 12 from 19.30.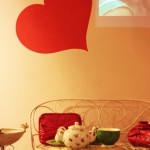 Lorenzo and Valentina from "Tango Arezzo" school propose some dances where elegance, sensuality and seduction blend with the strength of the Argentine tango. They propose some music for listening and some for dancing.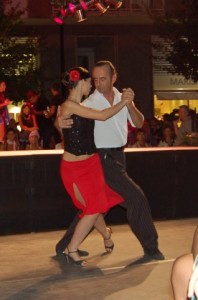 The store will be happy to offer all participants a glass of wine of Bacchus in Tuscany.

The tango is an art form that includes music and dance born in Buenos Aires (Argentina) and Montevideo (Uruguay) around the second half of the 800. Typical instrument of the tango, perhaps invented or perhaps popularized by the German musician Heinrich Band, is the bandoneon, a kind of accordion of wood. Its harmonic structure is typically Italian. Half of the cultural weight of the tango originated from Italy. The names of the greatest composers from the early twentieth century until the age of gold, the '30s and '40s, Aníbal Troilo, Juan D'Arienzo, Osvaldo Pugliese, Francisco De Caro, are all children of Italian. The same composer and conductor Astor Piazzolla was the father of Tuscany.

Admission is FREE.
"I love shopping" opened in Arezzo in July 2010, It is located in Via Cavour, 60. The young owner, Veronica Giombetti, loves exposing clothes, accessories, furniture, various objects and works of art from various parts of Italy and Europe. Almost every object in the store is on sale, a selection is always different, a trip around the world that changes every month.
The school "Arezzo Tango" by Lorenzo Stella and Valentina Angelozzi, was founded with the intention of spreading the passion of tango in Arezzo. The school offers classes, workshops and evening milongas, all the details on courses and other initiatives www.tangoarezzo.it
The event is organized by "Vaegas – development ideas."